Entering Namibia is straightforward
Upon arrival and departure, you must fill out an immigration card. If arriving by air, queues can be long, particularly when a couple of planes arrive at the same time. When you finally reach the counter the process is usually straightforward. If you are entering Namibia across one of its land borders, the process is similar so make sure you have all the necessary documentation with you.

Most nationalities (including nationals from the UK, USA, Australia, Japan and all the Western European countries) do not require a visa. If travelling with children, parents should be aware of the need to carry birth certificates and may require other documents. For specific visa and other traveling requirements please consult with your local immigration office.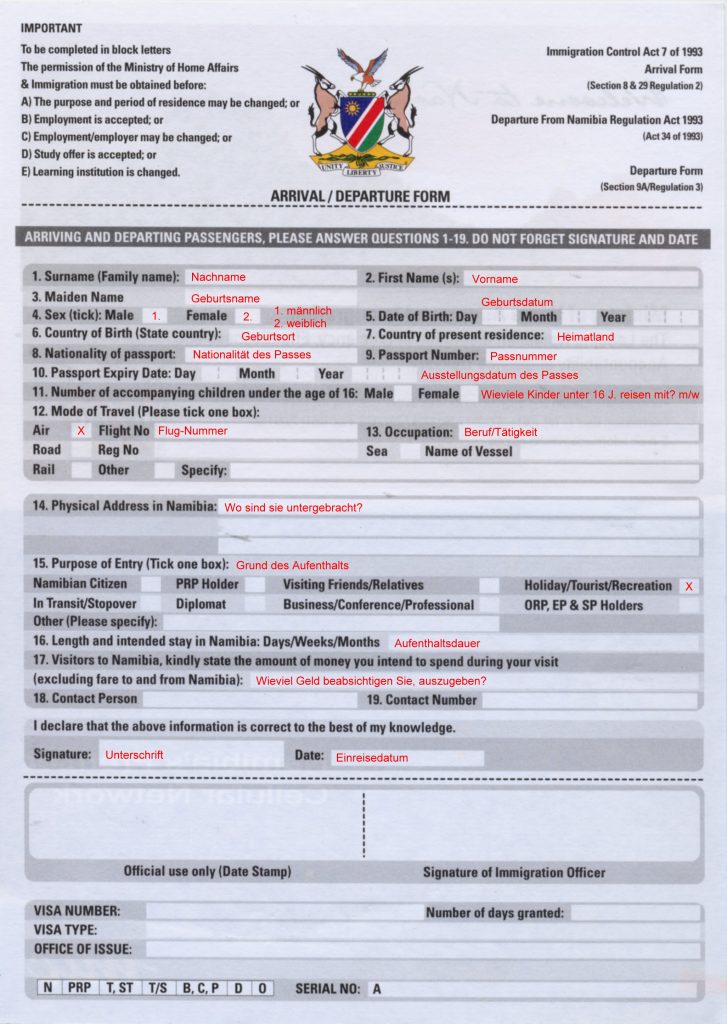 All visitors entering Namibia must hold a passport that is valid for at least six months after their intended departure date from Namibia. Also, allow a few empty pages for stamp-happy immigration officials, especially if you'll be crossing over to see Victoria Falls in Zambia and Zimbabwe. In theory, you should also hold proof of departure, either in the form of a return or onward ticket.
Visas are not required for most nationalities visiting Namibia.

Nationals of many countries, including Australia, the EU, USA and most Commonwealth countries, do not need a visa to visit Namibia. Citizens of most Eastern European countries do require visas. Tourists are granted an initial 90 days, although most immigration officials will ask how long you plan to stay in the country and tailor your visa duration accordingly.